Hayden Rowe Endless Summer Restock
Quarter Loaf (approx 3- 3.5 oz) $4.50; Soufflé Cup (approx 3.9-4.5 oz) $5.75; Mini Loaves (approx 12- 13.5 oz) $16.50
Black Currant Absinthe

-
Apple Blossoms, Saffron, Black Currants, Blackberries, Vanilla Orchid, Star Anise, Amber
Blue Sugar Vanilla Sandalwood

-
Caramelized sugar, Tonka bean, Vanilla, Sandalwood
Breakfast of Champions

-
Delicious cereal blend of Cap'n Crunch, Booberry Cereal and Fruit Loops
Champagne and Strawberries

-
Slightly Fizzy fruity champagne with sweet strawberries
Coconut Leaves

-
BBW Coconut Leaves Type. Tropical tangerine, papaya, jasmine, coconut, vanilla
Dancer

 -
Lemonade Ginger Ale
Donut Shop

-
Like walking into your favorite donut shop. Glazed, Jelly, Cinnamon Sugar- all of the classics are there.
Fruit Loops

-
Just like your favorite Fruity Cereal
Greek Bath*

-
Greek Island Breeze type, Avobath type
Island Fresh Gain*

-
Ozone, Fresh Greenery, Lavender, Vanilla, Melon, Fresh Air
Juicy Fruit*

-
Fruity fun just like the gum you remember
Kiss From a Rose

-
Cream, Rose Petals, Vanilla, Sugar
Lemonwood*

-
Lemon, Lemon Leaves, Warm Woods
Marie Antoinette

-
House blend of Tokyo Milk's Let Them Eat Cake with our own Comfort scent
Mint Fairy

-
Fairy Frost, Spearmint
Morgan

-
Sweet and addictive. Pink lemon, citron, candied strawberry, candied lime zest, sugarcane, vanilla
Mrs. Vern

- 
Kumquat, Pink Cotton Candy, Strawberry
Night Circus

-
Sweet, sultry and mysterious mixture of Caramel, Apple, Citrus, Berries, Warm Florals and Vanilla.
Nursery Rhyme

-

Baby Powder, Light Florals

*
Ooey Gooey

- 
House blend of Marshmallows including Toasted Marshmallow, Marshmallow Fluff, HR's Stay Puft and Campfire Marshmallow
Raspberry Mint*

-
Sun Ripened Raspberries, Gentle Mint, Vanilla
Rocket Pop

- 
Lemon lime, blue raspberry and a pop of cherry like the tri-color popsicle
Ron Ron Juice*

-
Watermelon Lemonade, Cranberry, Fresh OJ, Effervescence
Rudolph

-
Strawberry Margarita blend
Spa Day

-
Bergamot, white tea, cedarwood and a hint of vanilla. Sophisticated and relaxing
Sparkling Clean*

-
Squeaky Clean, Tassi Lavender
Sweetness & Light

-
Lemon rind, tart citrus, sugared cranberries, sugarcane, vanilla
Teak & Holly*

-
Teakwood, Driftwood, Fresh Cleaned Laundry
Ultimate Strawberry Cake

-
Whipped Cream, Juicy Strawberries, Warm Vanilla Cake
Vanilla Sky

-
Creamy Vanilla, Dry Woods, Amber, Vanilla Bean Noel
Yellow Polka Dot Bikini*

-
Raspberry Lemonade, Lemon Laundry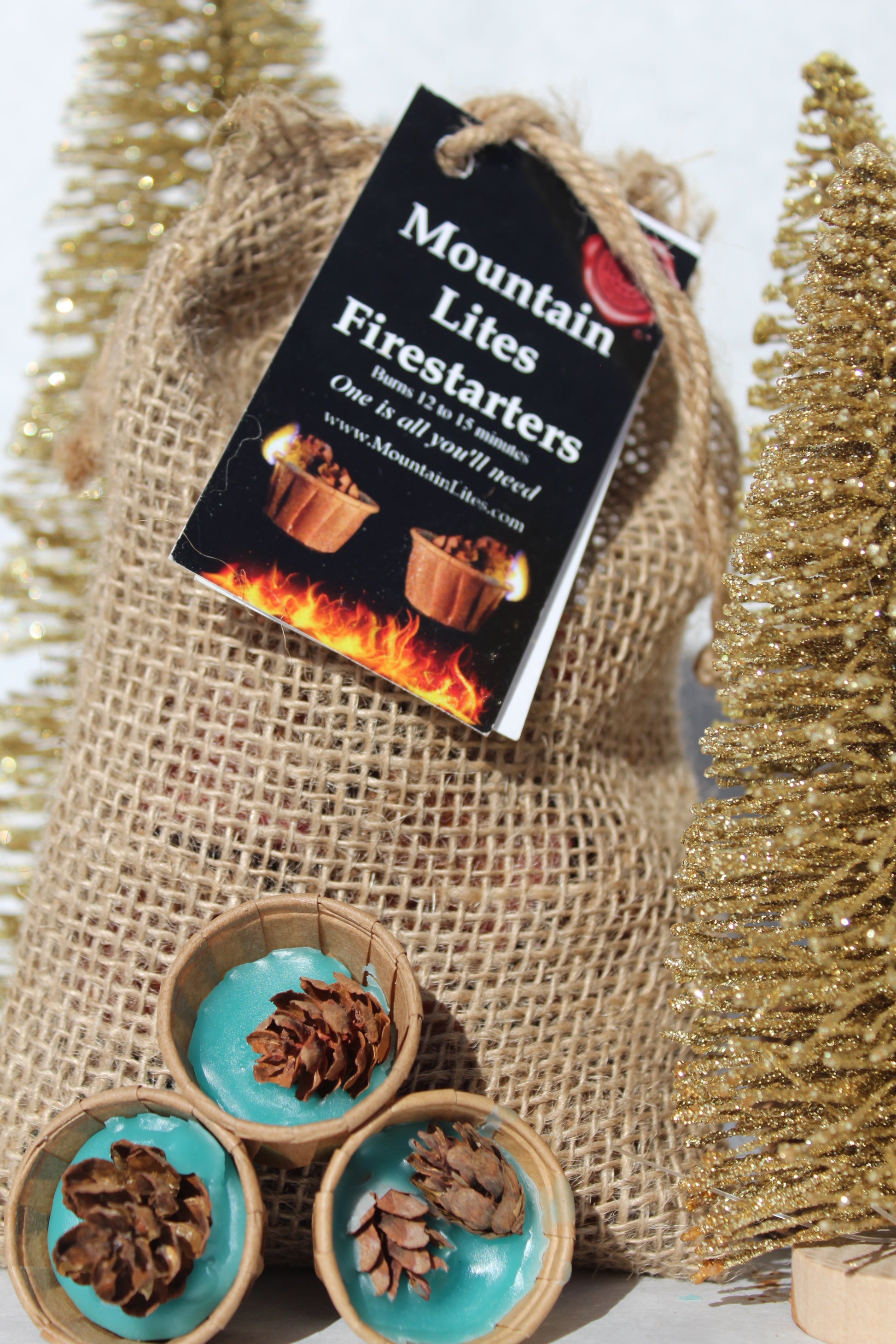 Mountain Lites Firestarters
Regular price
Sale price
$12.50 USD
Unit price
per
Sale
Sold out
Share
View full details